Main content starts here, tab to start navigating
How It Began
SeaQuake brewing opened for business on July 4th 2016, in Crescent City, California. Inspired by our love of craft beer and the beautiful local scenery we set out to see what we could brew on our own. Starting in a barn during family barbecues on a half-barrel system, we worked through trying different recipes.
After a year of experimenting we decided to share our beer and expand. Together with our partners we worked to transform the old brewery building on Front street into a family style brewery. Our tap house and restaurant featuring fresh on draft beers, pizza, burgers, fresh locally caught fish dishes, our famous cheese curds and many more options that are ever growing. Amongst our growing line up of fresh beers, both available regionally and locally, we added our Seabucha Kombucha line in 2018.
The SeaQuake family embraces its coastal heritage and strives to create beer and food as bold and inspiring as the place where we live.
OUR MISSION
Our beer is a product crafted of its environment.
Our family embraces its coastal heritage on the Northern California Coast. We strive to create a beer as bold and inspiring as the place we call home. The beautiful Redwood forests of Crescent City and Del Norte County are a place where the forces of nature are impossible to ignore.
We start each day believing the best craft beer, kombucha and food has yet to be made. And we are driven to brew just that.
DISCOVER DEL NORTE COUNTY
Start or end your day of discovery here at SeaQuake Brewing, where the Pacific Ocean and the famous Battery Point Lighthouse are only a few steps away. Discover the gateway to the Redwood National and State Parks and all of the sprawling beaches, craggy overlooks, and stunning trails. Right outside our front doors is Crescent City's Beachfront park, with walking paths, a dog park, a playground for the kids and a full Frisbee Golf Course. If you are picnicking in the area take our beer and food with you on one of the inspiring hikes, or cliff side vantage points throughout the county.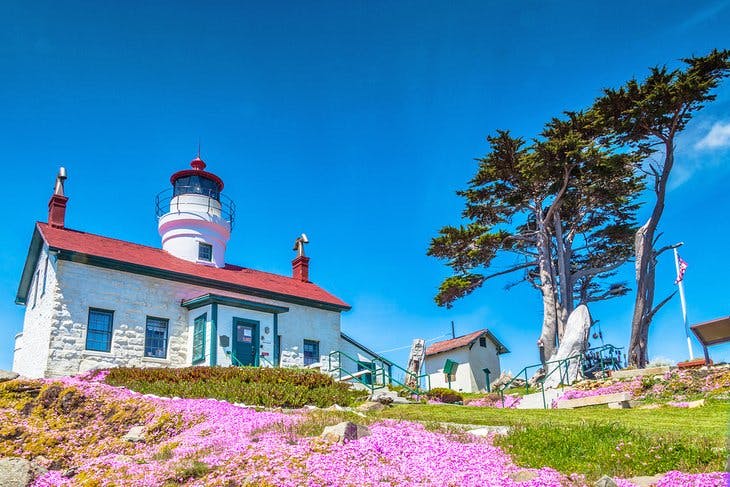 Visit the Battery Point Lighthouse & Museum at Low Tide
Battery Point Lighthouse occupies a tiny island just off the city's southwest shore. This active navigation aid has warned mariners of the rocky coast for over 160 years. And depending on the tide, visitors can tour the historic lighthouse and grounds.
Explore the Redwoods at Jedediah Smith Redwoods State Park
Crescent City's closest access point to Redwood Country is Jedediah Smith Redwoods State Park, opposite the ocean from the city. This 10,000-acre state park is the northernmost unit of Redwoods National and State Parks, and it's accessible with less than a five-mile drive from downtown.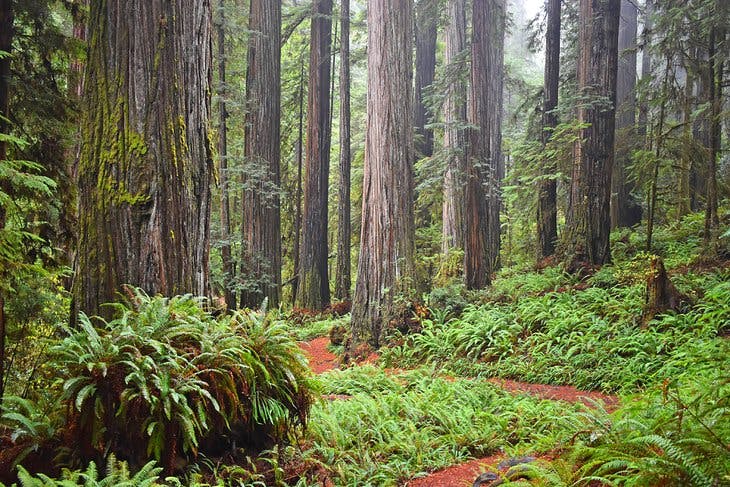 Wander from Beach Front Park to B Street Pier
Much of the city's seaside splendor sits between Beach Front Park and the B Street Pier. This public land south of downtown offers abundant green space and parking alongside endless ocean views. It's a pleasant place to visit for a walk or to park the car and take in the saltwater scene.